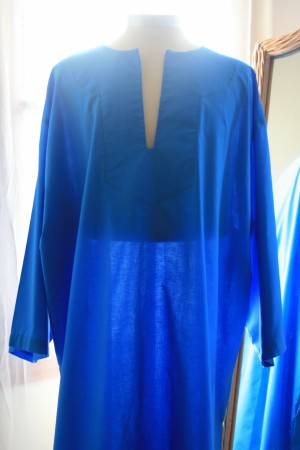 Their are many different types of garments.  Have you ever wondered about their meaning?
caf·tan
[kaf-tan, kaf-tan] Show IPA
noun
1.
a long garment having long sleeves and tied at the waist by a girdle, worn under a coat in the Middle East.
2.
a long, full, usually collarless robe with wide sleeves that is worn at home for lounging or entertaining or at the beach as a cover-up.
tu·nic
[too-nik, tyoo-] Show IPA
noun
1.
Chiefly British . a coat worn as part of a military or other uniform.
2.
a gownlike outer garment, with or without sleeves and sometimes belted, worn by the ancient Greeks and Romans.
3.
a woman's upper garment, either loose or close-fitting and extending over the skirt to the hips or below.
4.
a garment with a short skirt, worn by women for sports.
shirt
[shurt]Show IPA
noun
1.
a long- or short-sleeved garment for the upper part of the body, usually lightweight and having a collar and a front opening.
2.
an undergarment of cotton, or other material, for the upper part of the body.
sash
1    [sash]Show IPA
noun
1.
a long band or scarf worn over one shoulder or around the waist, as by military officers as a part of the uniform or by women and children for ornament.
Comments
comments